Book Club Visits
Readings/Presentations
School Visits
Workshops
Contact form submissions will be sent directly to the author. For tracking purposes only, The Friends will also receive a copy.
Kristin Eggerling enjoys writing and editing books, articles, grants, and newsletters. She loves telling the story of places and people, the editing process, and helping others communicate in a clear, concise, and creative way. She is the author of a children's book about wilderness advocate and writer Sigurd Olson and is passionate about preserving wild places and exposing kids to the outdoors. Eggerling has a B.A. in sociology from Augsburg College and an M.A. in sociology from the University of Manitoba. She is a freelance writer, the Promotions Specialist for the Northwest Minnesota Arts Council, and the Communications Coordinator at C&M. She serves on her local library board and many local, regional, and state boards focused on conservation, art, and community development. She has worked in the public health field, coordinated watershed education, and at the Minnesota Senate. Eggerling, originally from Iowa, lives in Hallock and Minneapolis.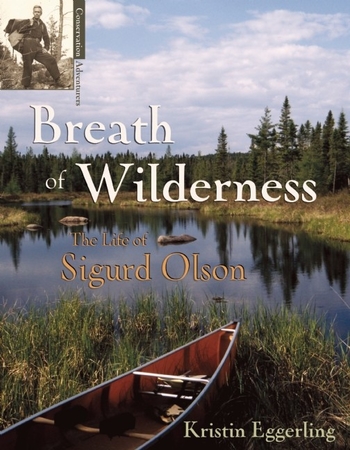 Breath of Wilderness: The Life of Sigurd Olson (Fulcrum Publishing, 2016)