Book Club Visits
Readings/presentations
School Visits
Workshops
Contact form submissions will be sent directly to the author. For tracking purposes only, The Friends will also receive a copy.
Jill Kalz lives and writes in New Ulm, Minnesota. She is the author of The Winter Bees: Fiction, a collection of interconnected short stories set in rural southern Minnesota. Kalz has published poetry in the Nebraska Review, the Ohio Review, Cream City Review, and other magazines. Her short stories have appeared in American Fiction Vol. 15 and Minnesota Monthly. A 2008 Minnesota Book Award finalist and winner of the Readers' Choice Award for her picture book Farmer Cap, Kalz is also the author of more than 70 children's books. She holds an MFA in creative writing from Minnesota State University, Mankato, and works as a children's book editor.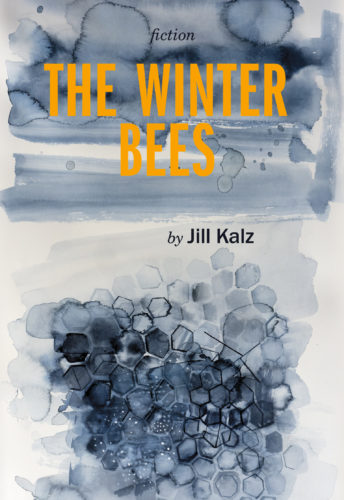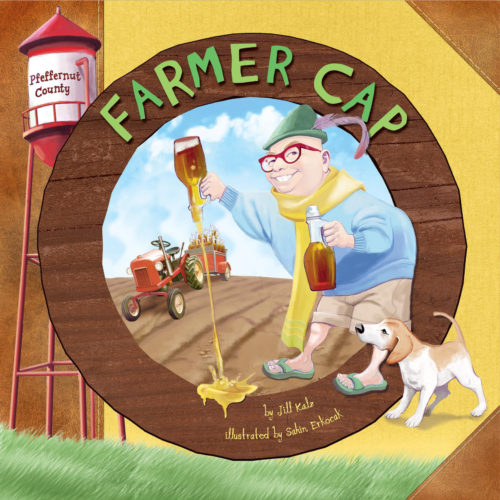 Fiction
The Winter Bees: Fiction (Minneopa Valley Press, 2018)
Children's Fiction 
No Snow for Christmas (Picture Window Books, 2010)
Tuckerbean at Big Bone Bowl (Picture Window Books, 2009)
Tuckerbean at the Movies (Picture Window Books, 2009)
Tuckerbean on the Moon (Picture Window Books, 2009)
Farmer Cap (Picture Window Books, 2008)
Henry Shortbull Swallows the Sun (Picture Window Books, 2008)
The Boy Who Loved Trains (Picture Window Books, 2007)
Tuckerbean at Waggle World (Picture Window Books, 2007)
Bears on Ice (Picture Window Books, 2006)
Flying with Oliver (Picture Window Books, 2006)
Galen's Camera (Picture Window Books, 2006)
Mike's Night-light (Picture Window Books, 2006)
Tuckerbean (Picture Window Books, 2006)
Tuckerbean in the Kitchen (Picture Window Books, 2006)
Pony Party (Picture Window Books, 2005)
Children's Nonfiction 
*Drawing Aircraft, Ships, and High-Speed Vehicles: 4D An Augmented Reading Drawing Experience (Capstone Press, 2019)
*Drawing Aliens, Spacecraft, and Other Stuff Beyond the Galaxy: 4D An Augmented Reading Drawing Experience (Capstone Press, 2019)
*Drawing Princesses, Trolls, and Other Fairy-Tale Characters: 4D An Augmented Reading Drawing Experience (Capstone Press, 2019)
*Drawing Puppies, Chicks, and Other Baby Animals: 4D An Augmented Reading Drawing Experience (Capstone Press, 2019)
Out-of-This-World Aliens: Hidden Picture Puzzles (Picture Window Books, 2014)
Pretty Princess Party: Hidden Picture Puzzles (Picture Window Books, 2014)
Pucks, Clubs, and Baseball Gloves: Reading and Writing Sports Poems, compiled & annotated by Jill Kalz (Picture Window Books, 2014)
Thorns, Horns, and Crescent Moons: Reading and Writing Nature Poems, compiled & annotated by Jill Kalz (Picture Window Books, 2014)
Tickles, Pickles, and Floofing Persnickles: Reading and Writing Nonsense Poems, compiled & annotated by Jill Kalz (Picture Window Books, 2014)
Trust, Truth, and Ridiculous Goofs: Reading and Writing Friendship Poems (compiled & annotated by Jill Kalz (Picture Window Books, 2014)
Wizard of Oz Colors (Capstone Press, 2014)
Christmas Chaos: Hidden Picture Puzzles (Picture Window Books, 2013)
*Earth Day (Capstone Press, 2013)
*Groundhog Day (Capstone Press, 2013)
Halloween Hide and Seek: Hidden Picture Puzzles (Picture Window Books, 2013)
*Martin Luther King Jr. Day (Capstone Press, 2013)
*Memorial Day (Capstone Press, 2013)
My First Arabic Phrases (Picture Window Books, 2013)
My First Italian Phrases (Picture Window Books, 2013)
My First Japanese Phrases (Picture Window Books, 2013)
*Presidents' Day (Capstone Press, 2013)
School Shake-Up: Hidden Picture Puzzles (Picture Window Books, 2013)
Zoo Hideout: Hidden Picture Puzzles (Picture Window Books, 2013)
My First French Phrases (Picture Window Books, 2012)
My First German Phrases (Picture Window Books, 2012)
My First Mandarin Chinese Phrases (Picture Window Books, 2012)
My First Russian Phrases (Picture Window Books, 2012)
My First Spanish Phrases (Picture Window Books, 2012)
A-MAZE-ing Adventures Fun Finger Mazes (Picture Window Books, 2011)
An A-MAZE-ing Amusement Park Adventure (Picture Window Books, 2011)
An A-MAZE-ing Farm Adventure (Picture Window Books, 2011)
An A-MAZE-ing School Adventure (Picture Window Books, 2011)
An A-MAZE-ing Zoo Adventure (Picture Window Books, 2011)
Fall (Creative Education, 2007)
Parrots (Creative Education, 2007)
Dolphins (Creative Education, 2006)
Giraffes (Creative Education, 2006)
Spring (Creative Education, 2006)
Summer (Creative Education, 2006)
Winter (Creative Education, 2006)
The Mona Lisa (Creative Education, 2005)
Mount Everest (Creative Education, 2005)
Northern Lights (Creative Education, 2005)
Victoria Falls (Creative Education, 2005)
Dairy Products (Smart Apple Media, 2004)
A Fire Station (Smart Apple Media, 2004)
Fruits (Smart Apple Media, 2004)
Grains (Smart Apple Media, 2004)
Meats and Protein (Smart Apple Media, 2004)
Vegetables (Smart Apple Media, 2004)
Water (Smart Apple Media, 2004)
Cheetahs (Creative Education, 2003)
Doves (Smart Apple Media, 2003)
Eagles (Smart Apple Media, 2003)
Hummingbirds (Smart Apple Media, 2003)
Lightning (Smart Apple Media, 2003)
Loons (Smart Apple Media, 2003)
Robins (Smart Apple Media, 2003)
Snow (Smart Apple Media, 2003)
Woodpeckers (Smart Apple Media, 2003)
Ant Colonies (Smart Apple Media, 2002)
Aquariums (Smart Apple Media, 2002)
Beehives (Smart Apple Media, 2002)
Floods (Smart Apple Media, 2002)
Terrariums (Smart Apple Media, 2002)
Tornadoes (Smart Apple Media, 2002)
* written under the pen name "Clara Cella"