Book Clubs
Readings/Presentations
School Visits
Workshops
Contact form submissions will be sent directly to the author. For tracking purposes only, The Friends will also receive a copy.
Born and raised in Haiti, Marilène Phipps has held fellowships at the Guggenheim Foundation, Harvard's Bunting Institute, the W.E.B. Du Bois Institute for Afro-American Research, and the Center for the Study of World Religions. The Company of Heaven: Stories from Haiti, won the 2010 Iowa Short fiction Award. Her poetry won the 1993 Grolier prize, and her collection, Crossroads and Unholy Water, won the Crab Orchard Poetry Prize. Her most recent book is Unseen Worlds. She has contributed to American anthologies and collections such as The Best American Short Stories; Haiti Noir: The Classics; The Beacon Best; Ploughshares; River Styx; Callaloo; and Harvard Divinity Bulletin, and she edited Jack Kerouac: Collected Poems for The Library of America. Phipps is the recipient of the NAACP's Award of Excellence for outstanding commitment in advancing the culture and causes for communities of color.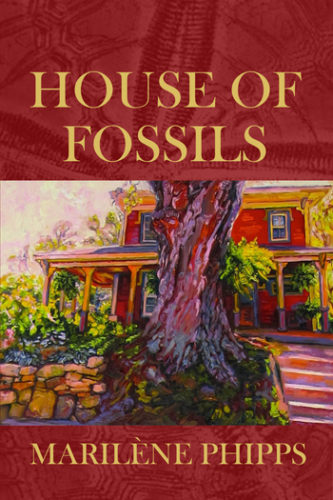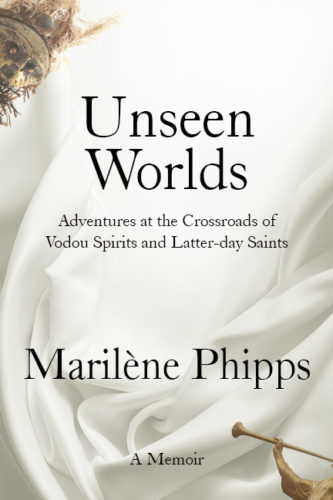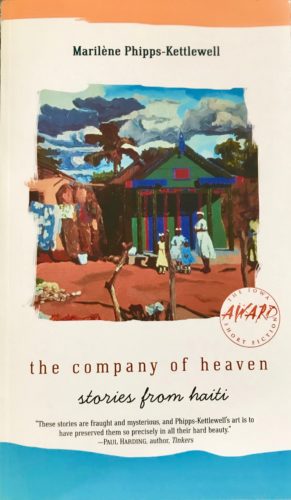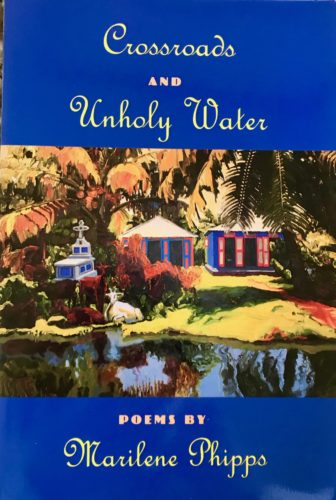 House of Fossils (forthcoming from Calumet Editions, 2020)
Unseen Worlds: Adventures at the Crossroads of Vodou Spirits and Latter-day Saints (Calumet Editions, 2018)
The Company of Heaven: Stories from Haiti (University of Iowa Press, 2010)
Crossroads and Unholy Water (Southern Illinois University Press, 2000)
Anthologies
Brief Overview of Two Centuries of Haitian Painting (1804-2004) (Editions de l'Université d'Etat d'Haiti, 2018)
Dove Song: Heavenly Mother in Mormon Poetry (Peculiar Pages, 2018)
Others Will Enter the Gates: Poets in America on the émigré experience (Black Lawrence Press, 2015)
Jack Kerouac Collected Poems, editor (Library of America, 2012)
So Spoke the Earth: A Haiti Anthology – "From Haiti With Love" (Women Writers of Haitian Descent, Inc., 2012)
How the Sun Illuminates Under Cover of Darkness: Art and Religion of Haiti (Ian Randle Publishers, 2011)
Poets for Haiti (Yileen Press, 2010)
New Caribbean Poetry (Carcanet Press Ltd, 2007)
Brassage (UC Santa Barbara and Multicultural Women's Presence, Inc., 2005)
The Best American Short Stories – "Marie-Ange's Ginen", Walter Mosley, editor; 2003
The Butterfly Way: Voices of Haïtian Descent in the United States, edited by Edwidge Danticat and Laura Hruska (Soho Press, 2000)
The Beacon Best of 1999 (Beacon Press, 1999)
Creative Writing by Women and Men of All Colors, edited by Ntozake Shang (1999)
Sisters of Caliban: Poets of the Caribbean, edited by M.J. Fenwick (Azul Editions, 1996)