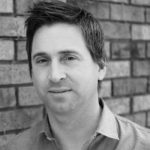 John Wessinger, author of Ride the Wave, helps organizations and business leaders embrace changing markets and explore strategic risk through workshops, executive and team retreats, keynote speaking and published writing.
He believes that in order to find success in changing and disruptive business conditions, leaders need to embrace change, adopt a mindset driven by skill progression and use risk as a compass to reach new levels of success.
John is the founder of PLAN | MARKET | SELL and has previously worked for global organizations in the retail and healthcare industries supporting the marketing and sales of billion dollar brands.
Read More