Book Clubs
Readings/Presentations
Workshops
Contact form submissions will be sent directly to the author. For tracking purposes only, The Friends will also receive a copy.
Joy Riggs grew up in Alexandria, Minnesota, and graduated from Drake University in Des Moines, Iowa, in 1990 with a bachelor's degree in news-editorial journalism. She specializes in writing about history, travel, and parenting. Her essays, articles, and award-winning columns have appeared in numerous publications, including the Star Tribune, Minnesota Parent, Minnesota Monthly, and the Des Moines Register. She lives in Northfield, Minnesota, where she serves on the boards of the Vintage Band Festival and the Northfield Historical Society.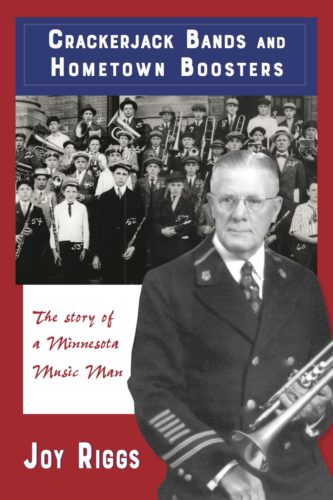 Crackerjack Bands and Hometown Boosters: The Story of a Minnesota Music Man (Nodin Press, 2019)